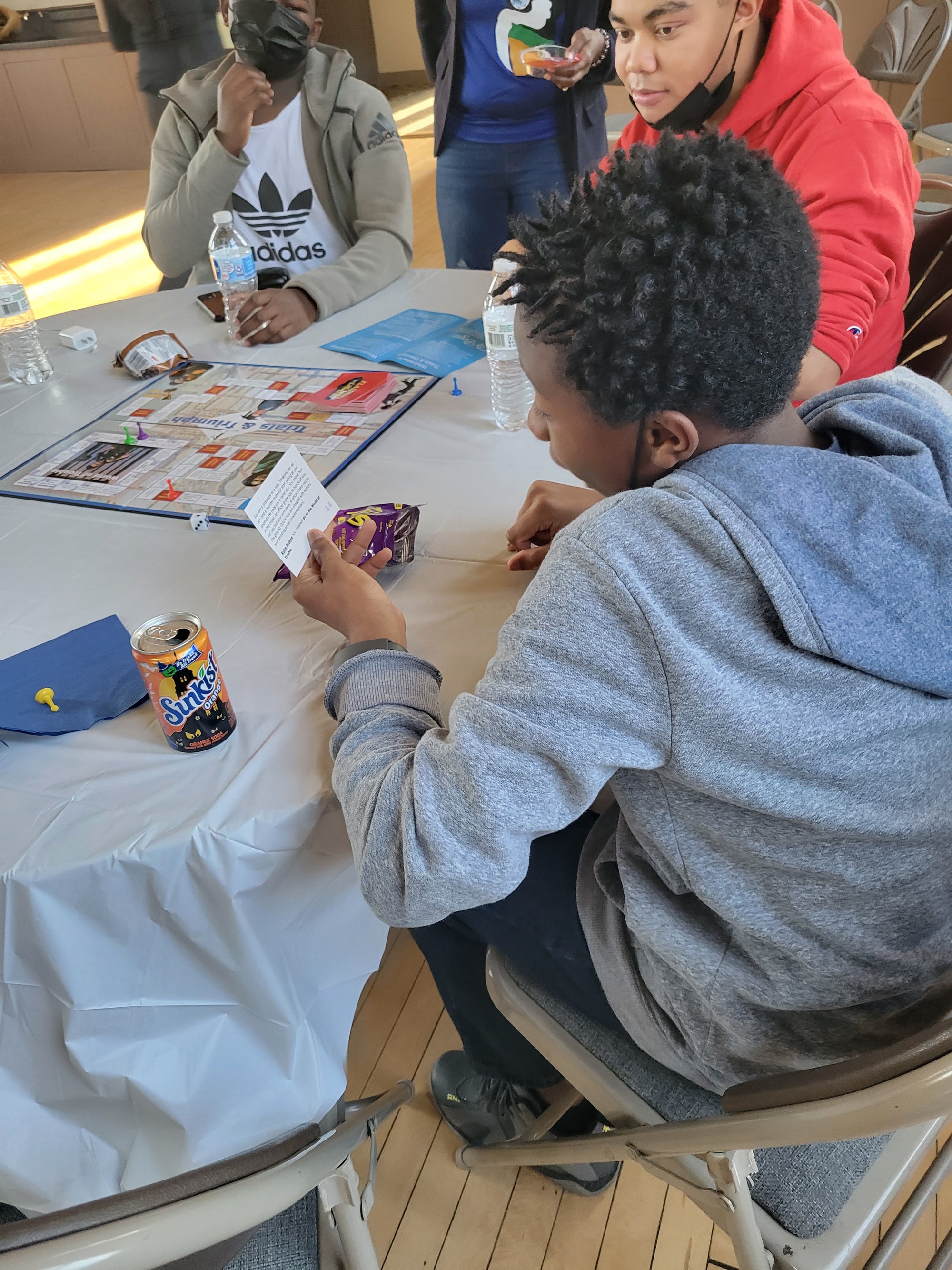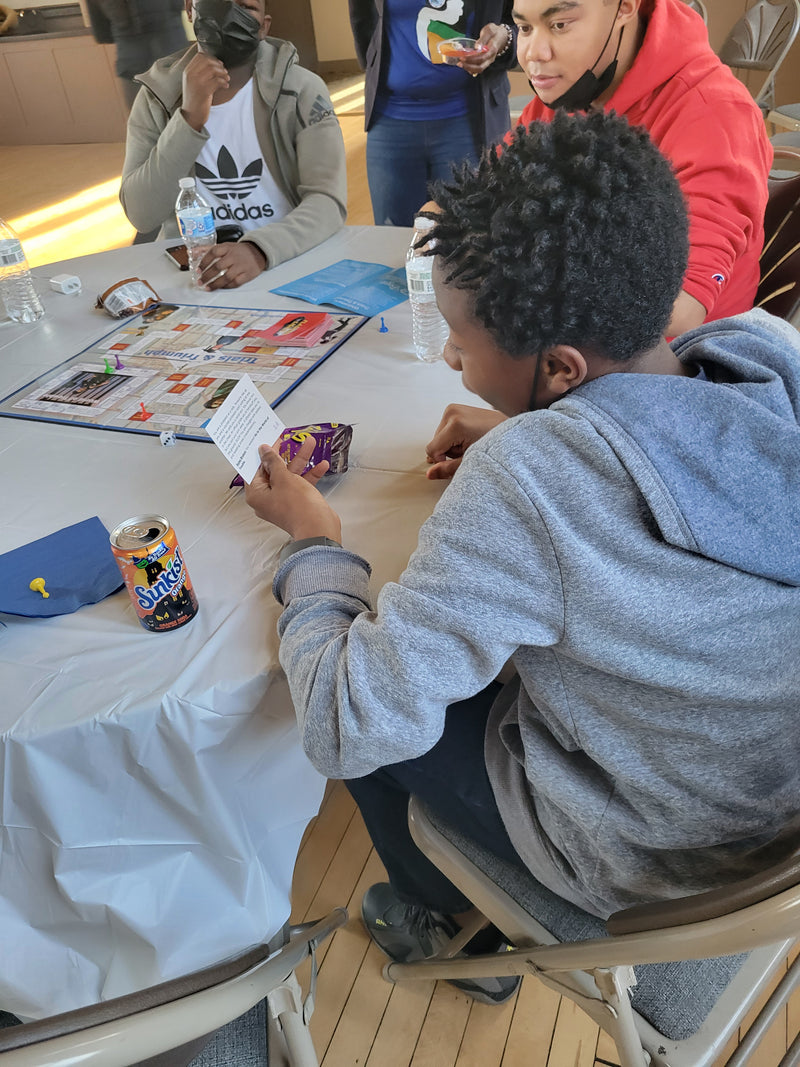 1 IN 3 BLACK BOYS WILL BE ARRESTED BY THEIR 18TH BIRTHDAYS.
Give him the tools to break the cycle.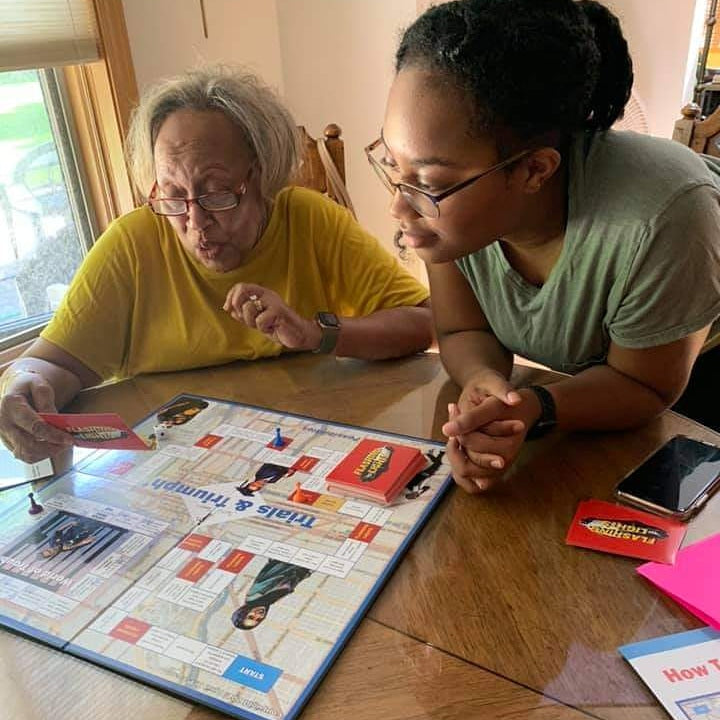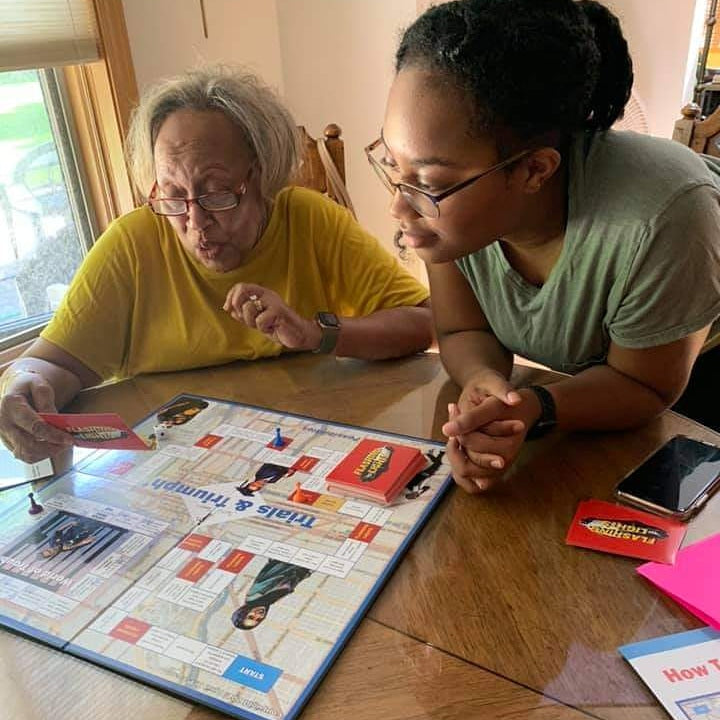 31% OF JUVENILES ARRESTED ARE GIRLS. MOST ARE BLACK OR NATIVE AMERICAN.
Give her the gift of preventation.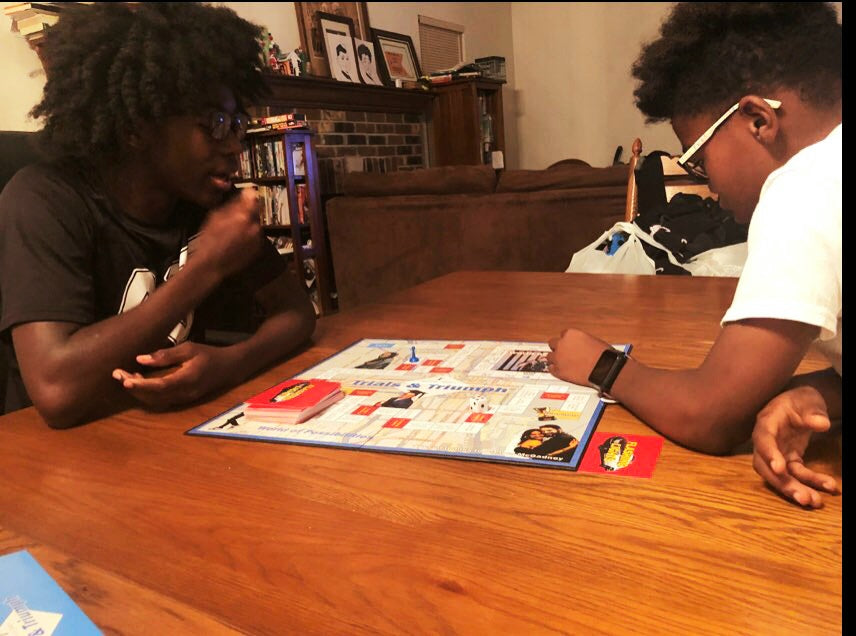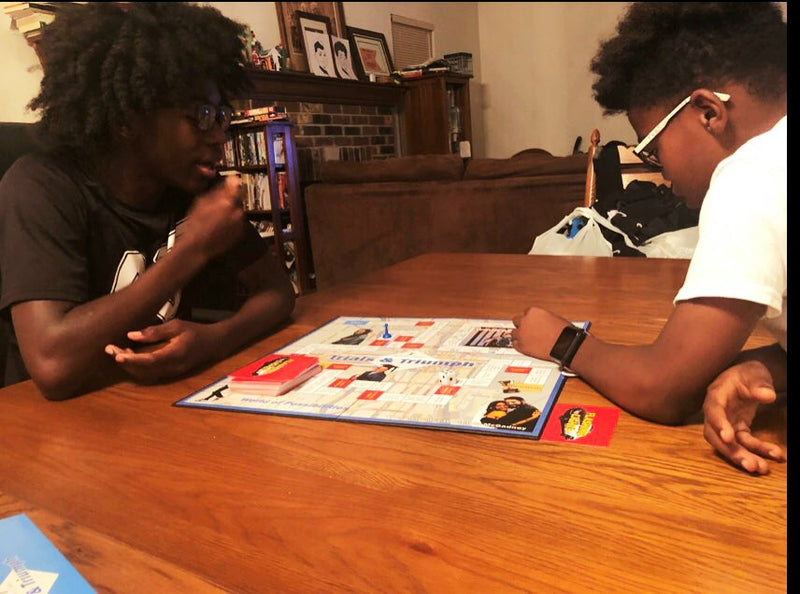 JUVENILES UNDER THE AGE OF 18 ARE 3X MORE LIKELY TO FALSELY CONFESS TO CRIMES.
Teach him how to protect himself.
GET MORE BANG FOR YOUR HARD-EARNED BUCK! 💵
Trials & Triumph Board Game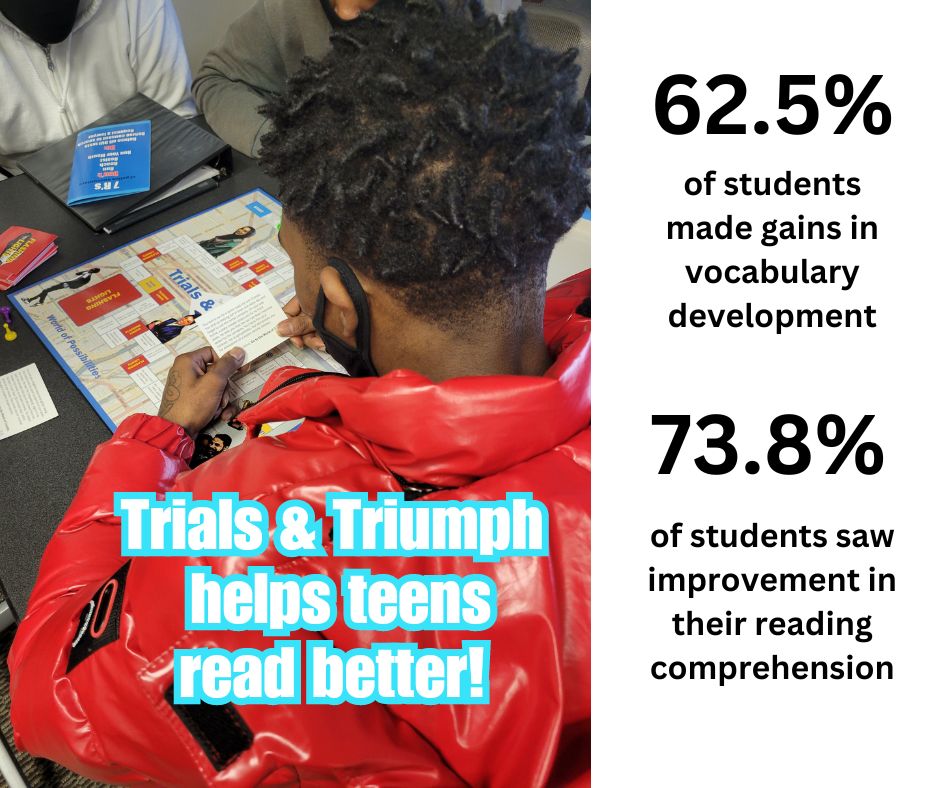 TRIALS & TRIUMPH FOSTERS LITERACY
64% of U.S. 8th graders read below grade level. Studies show that they is a correlation between illiteracy, poverty, and prison.
Reading the 54 scenarios in Trials & Triumph helps teens learn new words and better grasp what they are reading.
Strong readers build bright futures!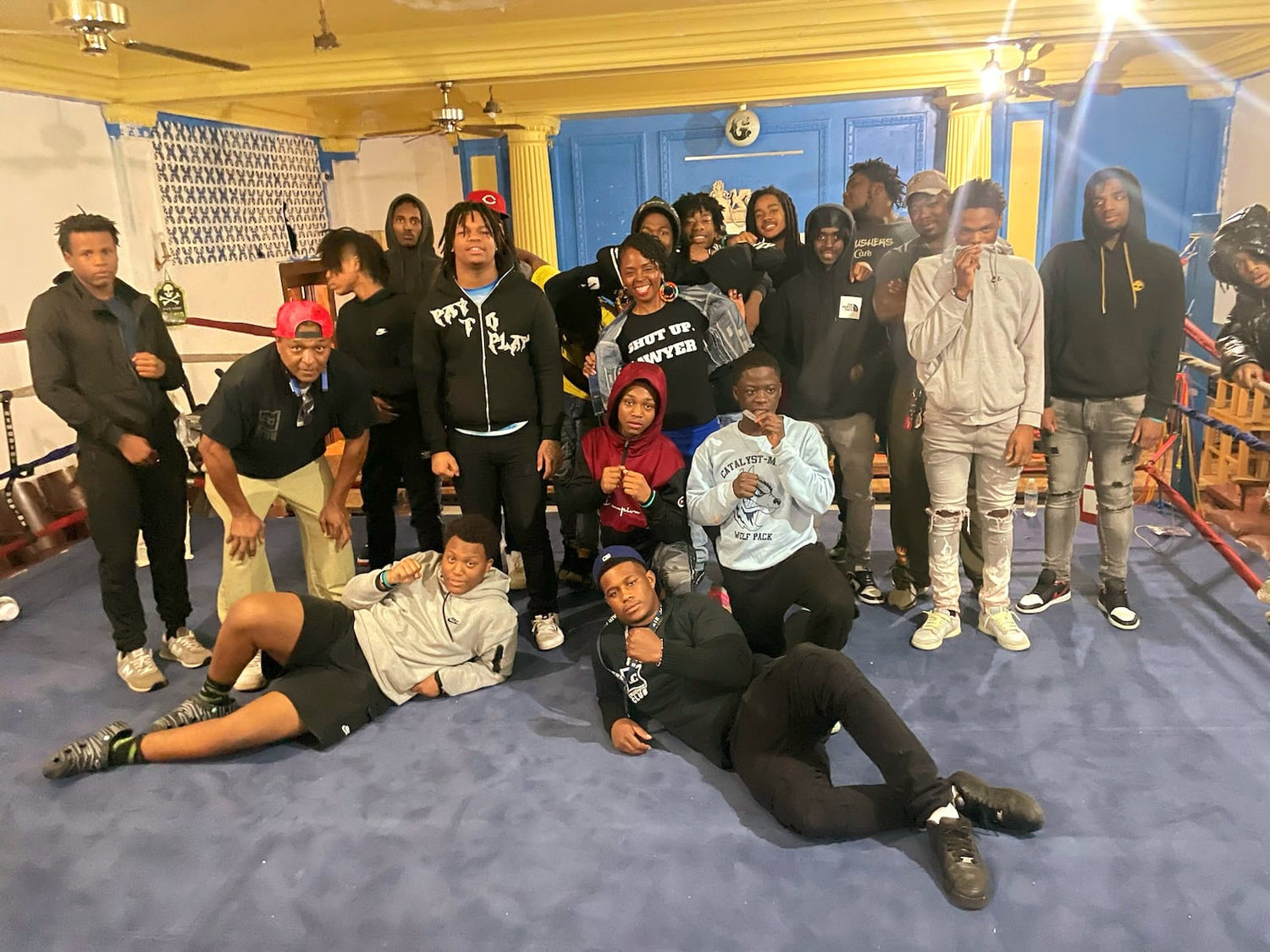 JUSTUS JUNKIE PARTNERS WITH YOUNG ENTREPRENEURS!
The Crushers Club is a remarkable youth boxing organization in Chicago's Englewood neighborhood. In addition to learning how to box, the teens are also skilled designers and young business moguls! And now, they are JUSTUS JUNKIE, Inc.'s newest t-shirt vendor!
Your dollars will help support youth and keep dollars in Southside Chicago neighborhoods every time you buy a SHUT UP! LAWYER UP! shirt!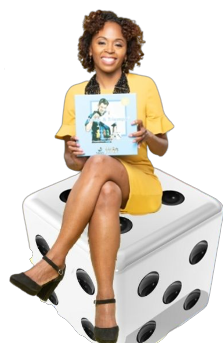 ABOUT US
Welcome! I'm April Preyar, CEO of JustUs Junkie, Inc. and creator of Trials & Triumph Board Game. I am a veteran criminal defense attorney in Chicago.
Thanks so much for visiting our store! I strive to share a critical message of what your rights are in the streets, in your cars, and in your homes. Look for more impactful, powerful products to come. And of course, follow me on all socials at @justusjunkie for life-saving videos.
Peace. 
April Preyar